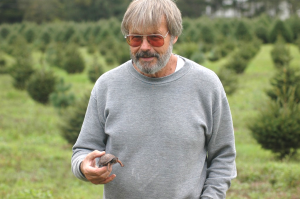 Wolgast Tree Farm & Apiary is a special place, growing Christmas trees using sustainable and watershed-friendly farming practices, with special attention on wildlife and conservation.
Run by retired Rutgers' Wildlife Management Professor Len Wolgast and wife Cathy Blumig, also a Wildlife Management expert, Wolgast Tree Farm & Apiary has been growing Christmas Trees since 1977, and the farm officially opened for business in 1984.
As an undergraduate at Rutgers, Len took a forestry course on tree identification.  His professor taught students how to identify Christmas trees and discussed how the trees were grown.  That's when Len decided that one day he would grow Christmas trees himself.
Farm History
Len purchased the first parcel on Bennetts Lane in 1977 from another professor in his department at Rutgers & invested a great deal of "sweat equity" in the farm.  He cleared away poison ivy, vines and brush by hand, and then planted 1000 Christmas tree seedlings that same year.
Farm Established in 1977
Opened in 1984
Wildlife-Friendly
Len taught Wildlife Management at Rutgers
Cathy has degree in Wildlife Management
Watershed-Friendly farming methods
In 1983,  the seedlings he first planted in 1977 were beginning to mature,  and Len noticed a "For Sale" sign in front of a corn field across the street.  He didn't want to see the open land covered by houses, so  he decided to buy one half of the property, and then as he made more money from selling trees, he bought the other half a few years later.
We Cherish Our Watershed!
At Wolgast Tree Farm & Apiary, we use specific farming practices that help to protect streams and other water resources within the Raritan Watershed, while maintaining productive farmland.
Our practices provide a healthier soil structure, prevent soil erosion, enhance stream corridor protection and provide valuable habitat for many species of wildlife.
Wildlife-Friendly
Becoming a Christmas tree grower was a natural for Len, because as a professor of Wildlife Ecology and Management he could meld his dual interests in wildlife and agriculture.
While all Christmas tree farms support some wildlife, we are very proud of the fact that at Wolgast Tree Farm, we actively incorporate scientific techniques that benefit a wider variety of wildlife than usual.
Over 180 bird species, at least 28 mammal species, 19 different species of reptiles and amphibians, and 6 species of freshwater fish have been documented on our Christmas Tree Farm.
Providing  Natural Habitats
Christmas Tree farms can provide a variety of habitats for a wide range of wildlife species compared to most other kinds of farming including everything from butterflies to large mammals.  This wildlife diversity has allowed the farm to serve as a teaching tool on different levels.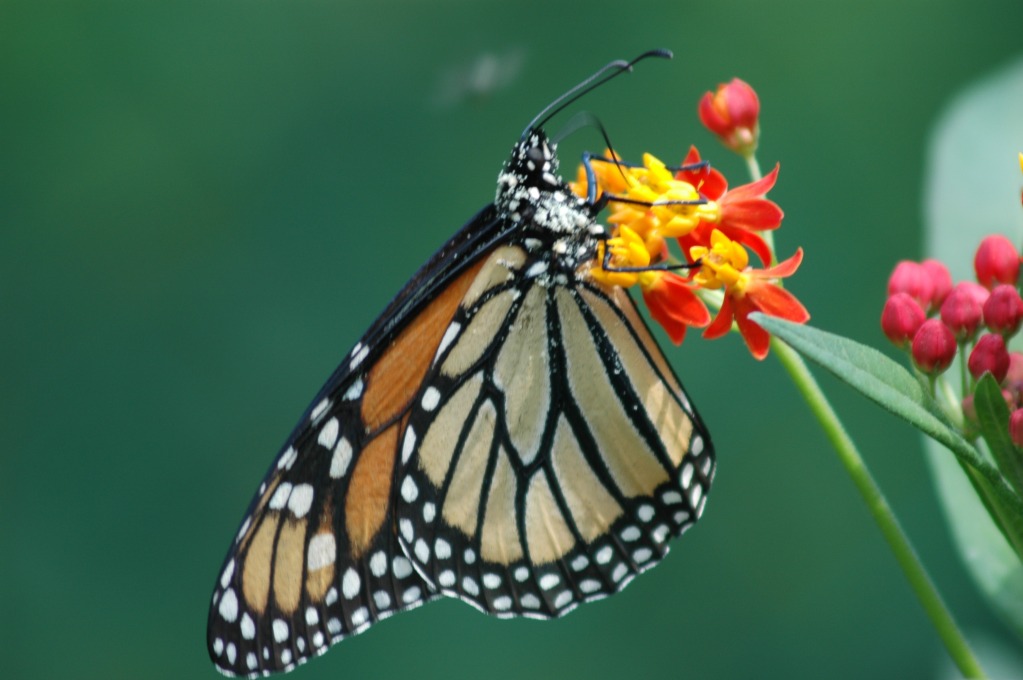 "We love coming here!"
Our Outdoor Classroom
While teaching wildlife science at Rutgers, Len Wolgast used his farm as an outdoor classroom where students could see first-hand how wildlife management practices are actually implemented.
Although retired from Rutgers since 2001, Len still uses the farm to provide learning opportunities to schools, scout troops and others by leading farm tours.
"We've been making a big event out of it every year.  We really enjoy the time we spend there looking at the trees  and watching the children run around".
The property is also used to conduct different types of field work such as hands-on data collection to learn how to estimate wildlife populations.
Caring For Our Environment
Here at Wolgast Tree Farm, we live our commitment to the environment every day.   Whether it's allowing common milkweed plants to grow around our trees to benefit the Monarch butterflies, or by maintaining hedgerows around our fields to help ruby-crowned kinglets, palm warblers, common yellow-throats, and other migratory songbirds.
We also leave "snags" around the perimeter of our fields, to be used as perches for red-shouldered hawks, American kestrels and other raptors.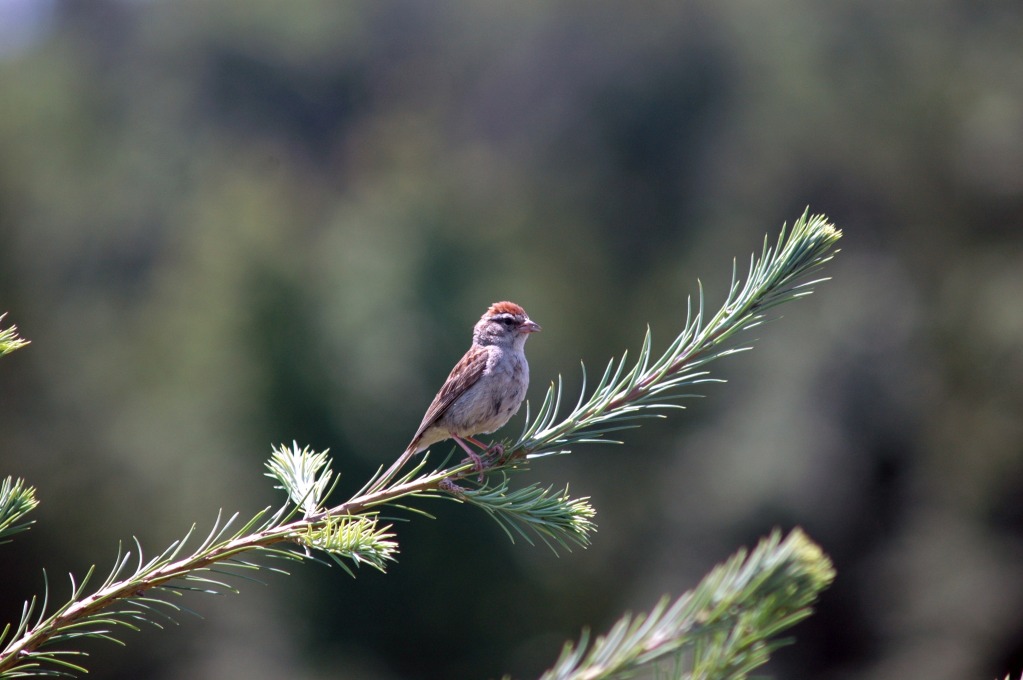 As farmers and lovers of wildlife, it's immensely rewarding to merge Christmas tree farming and wildlife management, to ensure that these beautiful creatures have a bountiful and natural habitat.
"When you add all of that to the pleasures we derive from seeing people

return to our farm

every year who are caught up in the holiday spirit and who appreciate what we do for wildlife, well, you can't have a better situation than that".
– Len Wolgast & Cathy Blumig